GET YOUR NEW SMILE TODAY!
GET YOUR NEW
SMILE TODAY!
Welcome to Proalign Smile Shop, intelligent and creative customized designs with numerous libraries options and unique, personalized look. Our DSD Software is packed with options among which are Hollywood Smiles, Natural designs, powerful Vigorous Styles, Feminine Softer designs, and much much more.
Welcome to Proalign Smile Shop
BOOK YOUR FREE CONSULTATION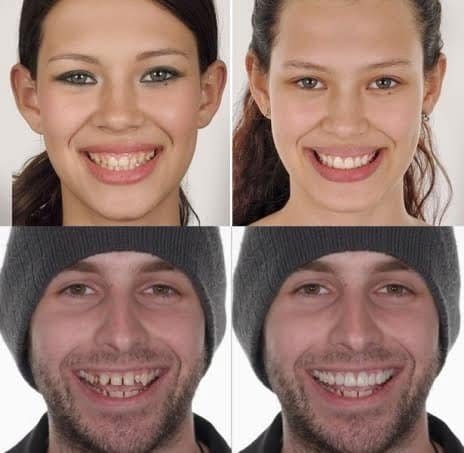 Customized design with many smile library varieties
With our revolutionary dental digital software, we design your Smile in 2D and 3D. To show you how your Veneers will look like at the End of the treatment, you get to modify or approve the design the way you want it to be. This is the beauty of Proalign Veneers. No surprises!    
What you see IS what you get
Our Designs are not Photoshoped, they are made directly on the patient models "3D" and photos "2D". And so you will get a clear vision of what exactly you will get, before starting your preparation.
Esthetic Veneers are thin shell of Transparent Glass Ceramic that will replace the outer layer of your teeth to enhance the color and the shape of your teeth immediately. To order to get the Natural effect, the dentist needs to prepare a thickness of around 1mm to create a space for the Veneer to fit nicely in your mouth. 
We will exceed your expectation with the One_day_crown Technology! If you are in the city for a day or having an urgent occasion, or simply you "Can't wait"! This is your best solution!
If the shape and alignment of your teeth are proper, we can design the veneers with minimal preparation and without having to prepare from your teeth. The No-Prep ceramic veneers are usually up to 0.3 mm thin and are best suitable for smaller teeth or those that have gaps in between.
View 2D, 3D images of your smile and the actual pre-operation models to give you the real image of the expected results. What-You-See-Is-What-You-Get representation of your restorations.
In some of the complicated Ortho cases, We combine Clear Aligners with traditional braces. Fixed or removable. We have variety of options and colors for the young ones! 
No Unpredictable restorations anymore! With the help of our Smart Cad software we design and print models customized up to the face and lips shape. We have hundreds of Smile libraries to choose from and to customize your unique Smile!
To learn more about our products and prices please call or direct Chat on +971 58 543 7500
Get your teeth Scanned and treated today!
Book your scan with us and get your dream healthy Smile in a matter of days!